Campbell man Darryl Bourke, who drives a Tesla Model S 75D, said this would make long trips much more convenient and hopefully encourage more people to switch to electric vehicles.
"The first things people always ask about electric vehicles are 'where can you charge', 'how long does it take' and 'how far can you go?'," Mr Bourke said.
"There's definitely a barrier [to adoption] in people's minds."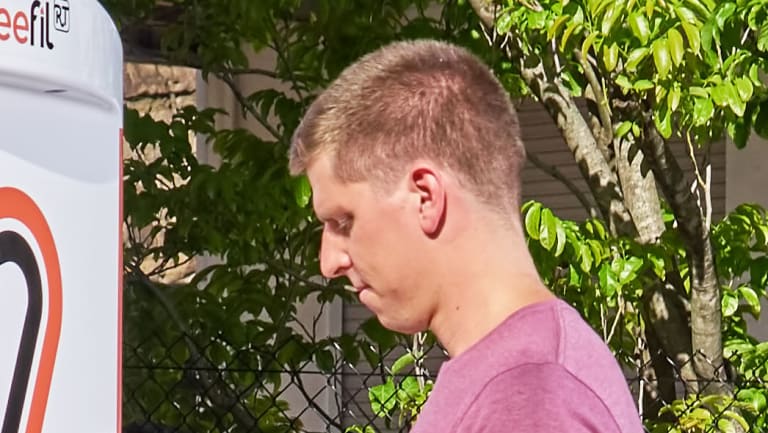 Mr Bourke said he had driven all the way to the Northern Territory in his electric car without any issues, but he said having extra charging stations would make the logistics of such a long trip easier.
"You have to plan ahead to make sure there's somewhere to charge, and [the new charging stations] will make a big difference in regional NSW, where there are some big gaps in the network," he said.
The new fast chargers will allow drivers to fully charge their vehicles to 80 per cent within 30 minutes on average.
NRMA members will be able to use them for free, and non-members for $2.
"It's also got to be good for towns in regional NSW because you're not just getting petrol and then shooting off again," Mr Bourke said.
"You should stop for a break every two hours anyway, and you might get a coffee or look at the shops while you charge."
NRMA chief executive Rohan Lund said the new charging station would make electric vehicles practical for more than just short, urban journeys.
"Our vision is to open up the great destinations NSW and the ACT has to offer electric vehicle drivers, without the worry of running out of a charge on their trip," he said.
Tritium head of sales Chris Hewitt said the NRMA was displaying forward-thinking leadership with its $10 million network.
"They are breaking down a major barrier to EV adoption in Australia – the availability of chargers."
Blake Foden is a reporter at The Canberra Times. He has worked as a journalist in Australia, New Zealand and the UK, and joined the Times in March 2018.
Morning & Afternoon Newsletter
Delivered Mon–Fri.